Target Corporation (TGT) offers a perfect buying opportunity to long-term investors, as the company continues to generate optimistic results, while strong operational and timely business strategies will allow it to outperform the market headwinds. Retailers have experienced significant losses in the first half this year due to rising inflation, increasing costs, mounting competition and tightening economy, resulting in a YTD decline of 21% in retail stock.
Although Targets share price declined sharply 29% since the start of this year amid an unstable market environment in retail industry, the drop offers a compelling buying opportunity, in my opinion, despite the unstable market environment.
Retailers have been experiencing significant headwinds over the last couple of years as the market dynamic for retailers has started changing after technological innovations and a massive growth in private labels. In addition, strong market competition and rising costs are creating pressure on retailers' margins and earnings potential, further impacting their cash generation and the dividend growth potential.
Despite several headwinds, Targets strategy of chasing high growth business and expanding its online presence has been allowing it to offset the negative impact of its low performing business. Following a big change in Wal-Marts (WMT) strategy to reduce prices and improve its consumer experience by investing in its stores' appearance and workforce, Target recently said it will invest to ensure it is "clearly and competitively priced every day."
In order to reduce its price structure, the company plans to invest $1 billion in operating profit each year over the next three years. In addition, the company aims to dedicate $400 to gross margins and looks to invest close to $7 billion in capital investments over the following three years, along with lowering its price structure; Target is also looking to introduce 100 small format stores by 2019 around urban areas.
The company has also been investing in two key categories, including apparel and home goods, to support its sales growth. Thus, the company plans to launch four new private-label brands this year: A New Day, Goodfellow & Co., JoyLab and Project 62.
Its business strategies are working, as the company is set to top the consensus estimate and its recent earnings targets for the second quarter. After significantly beating first-quarter earnings estimates by $0.30 per share, the company is set to stun investors with its second-quarter performance. Target recently updated its second-quarter earnings guidance, thanks to a modest increase in Q2 comparable sales and improved traffic.
Target expects to generate second-quarter earnings per share above the high end of its recent guidance of $0.95 to $1.15, while analysts have the consensus for $1.06. CEO Brian Cornell: "The launch of Cloud Island in May was a success, and our team will be rolling out four more exclu sive brands across Home and Apparel in the next few months, in support of our plan to launch 12 new brands by the end of 2018.
On the other hand, the companys dividends are completely safe, as it operates in a less capital-intensive industry, allowing it to generate hefty free cash flows. In the latest quarter, Target generated free cash flow of $817 million, compared to the dividend payment of $332 million.
On top, despite making regular dividend increases, its overall dividend payments have not been increasing at a rapid pace, due to its strategy to reduce outstanding shares. Despite a dividend increase of 7.1%, its dividend payments were standing around $332 million in the first quarter this year, compared to $335 million in the same period last year. Furthermore, the company plans to invest $3 to $5 million on share buybacks each quarter, which would offer a strong support to earnings per share and dividends.
In Conclusion
Targets lat est earnings outlook clearly suggests that its business strategies are allowing it to outperform the negative industry trends. Its sales and earnings are likely to improve further in the following quarters, due to the introduction of new brands and the strategy to adjust their pricing structure. In addition, the massive dip of 29% in its share price creates an attractive buying opportunity, as its shares are also trading around only 10 times to earnings and 2.5 times to book ratio, relative to the industry average of 17.1 and 3.3 times, respectively.
Disclosure: I/we have no positions in any stocks mentioned, and no plans to initiate any positions within the next 72 hours.
I wrote this article myself, and it expresses my own opinions. I am not receiving compensation for it (other than from Seeking Alpha). I have no business relationship with any company whose stock is mentioned in this article.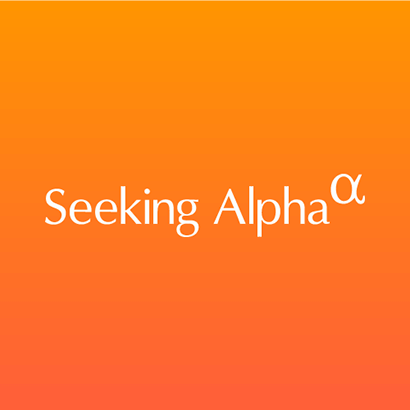 About this article:ExpandAuthor payment: $35 + $0.01/page view. Authors of PRO articles receive a minimum guaranteed payment of $150-500.Tagged: Investing Ideas, Long Ideas, Services, Discount, Variety StoresWant to share your opinion on this article? Add a comment.Disagree with this article? Submit your own.To report a factual error in this article, click hereFollow Aboutboul Management Consulting and get email alerts