There are not many companies established in 1878 which still trade at 70 times per earnings, but there are few businesses like Manchester United (NYSE:MANU). You would be right, in some ways, at paying such high multiples for an old company, but that ignores its particular advantages and successes in the last few years – off the pitch, at least.
First, the raw numbers. Manchester United made 拢513 million in revenues in 2015/16, but what is most impressive is the rate of growth in these figures from 2012 onwards:
2012 拢320m
2013 拢363m
2014 拢433m
2015 拢395m
Next, the amount of cash United keep on their books. For a long period after a takeover by the Florida-based Glazer family, they stretched themselves to pay back debt loaded onto the club to facilitate the takeover. As debt – some of which was a 14% PIK loan – has been progressively and beneficially renegotiated to a manageable annual payment. The debt stands at 拢464m, and f inancing/debt annual payment costs the club 拢50m. Against their revenues, it is more than manageable, as cash is being amassed at an impressive rate on the balance sheet:
2012 拢70m
2013 拢94m
2014 拢66m
2015 拢155m
2016 拢229m
Net debt, then, is being meaningfully reduced as commercial revenue, including sponsorship, television rights and ticket sales, increase year on year per game played. This can be maximized by participating the Champions League, which is not guaranteed, but United have demonstrated they do not need it to continue to grow their income and profit, and they most recently reported that they are cash-flow positive for 2015/16, at 拢73m.
Those are the basic numbers, but how can you justify paying such a high multiple? Firstly, United have regularly beaten earnings consensus in the past, and they are forecasting another 拢100 million in revenues over the course of the next two seasons. We can extrapolate serio us growth in these figures beyond those two years. That's because of the continued growth in selling broadcast rights.
While US sports is mainly of interest to the US, the Premier League is a worldwide brand, which means the broadcast rights for the UK and worldwide territories came to 拢8.3b for the three seasons between 2016 and 2019. The last deal represented a 50% increase on the previous deal. As the developing world becomes economically stronger, and as the middle classes and mobile and subscription television increases in these territories increases a conservative estimate would see the next TV deal increase by at least 25%, meaning another 拢2b to be shared between 20 clubs over three seasons.
TV rights are split between clubs, but commercial sponsorship is something each club claims for itself. Taking just their shirt sponsorship, there is obvious scope for similar rates of increase. United's total sponsorship has quadrupled from 2010 to 2016, to 拢160m per year. Shirt sponsorship alone brings in 拢47m per year, which was an increase per year of 拢27 on the previous deal. This expires in 2019. For similar reasons as described regarding television income, another 25% uplift in the next deal feels conservative.
Still, a P/E of 70, while a crude tool for valuation, is a stretch considering increases in income of this rate cannot be extrapolated for years. But there are other relative valuations – at times a risky ploy – which might make more sense of the valuation. Golden State Warriors were recently valued at $2.6b, with a revenue of $305m. It is clear that while they have enjoyed recent success, they are not the enduring brand with 600m worldwide fans that United are.
In soccer, there are four teams who are considered the most glamorous, with the greatest traditions and with the biggest global fan bases. Real Madrid, Barcelona, Bayern Munich and Manchester United. German clubs cannot be taken over by private investors, and Real and Barcelona are both owned by their fans, with no real possibility of a sale.
United's share p rice currently puts their market cap at $2.7b, just above the valuation of GSW, despite its worldwide standing and the fact that it is the only club of enduring glamour to be listed and a viable business (Italian club Juventus are also listed but have only briefly found themselves back at the top of the table after a corruption scandal, and do not appeal as far abroad).
However, United's shares on the NYSE represent only 30% of the ownership. Most remain held by the Glazer family, and so this is not a stock to amass in the hopes of taking control. Nor is it a fund to hold for the 1% dividend every year. It is a fund to hold in the hopes of two things. One, that revenue can continue to compound and take advantage of the growing popularity of soccer, and the emergence of 4G, 5G, commercial interests and a middle class in the developing world. Two, that as a trophy asset, and an asset that can clearly be milked for its cash flow, it is a tempting purchase for the handful of billionaires across the world.
There are not enough clubs like this to go around, and even fewer of them which are actually viable businesses. If the Glazers ever become tempted to cash in on a hugely successful buyout having taken hundreds of millions out of the club already, there will be no lack of offer, probably well above the current market valuation.
Disclosure: I/we have no positions in any stocks mentioned, and no plans to initiate any positions within the next 72 hours.
I wrote this article myself, and it expresses my own opinions. I am not receiving compensation for it (other than from Seeking Alpha). I have no business relationship with any company whose stock is mentioned in this article.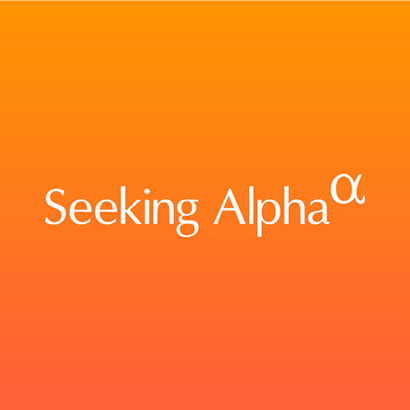 About this article:ExpandAuthor payment: $35 + $0.01/page view. Authors of PRO articles receive a minimum guaranteed payment of $150-500. Become a contributor »Tagged: Investing Ideas, Long Ideas, Services, Sporting Activities, Growth, Industry Leader, LBO/MBO, Takeover TargetProblem with this article? Please tell us. Disagree with this article? Submit your own.