At the end of January this year, I wrote an article on Seeking Alpha wherein I talked about Rite Aid (NYSE:RAD) and the fact that it seemed to offer, at that time, a very interesting risk/reward payoff. Out of curiosity, I decided to look back and see if the business still makes sense for investors to consider, or if it would be best to move away from the company moving forward.
A brief update
In my last piece on Rite Aid, I pointed out that the management team of it and the management team of Walgreens Boots Alliance (NASDAQ:WBA) concluded that the premium being paid by the latter in acquiring the former was too rich. Shares of Rite Aid plummeted in response to this shift, which took shares from a buyout price of $9 apiece to between $6.50 and $7 per share. If management sold 1,200 stores or more, investors would receive the smaller sum but if Rite Aid ended up divesting of 1,000 or fewer, the price would be higher at $7.
No matter how you stack this, it's a pretty big shift for investors to digest but, in some ways, it's better than the deal falling through entirely. What's more is that, immediately after the news broke, shares of the drugstore chain declined to a price of $5.74 apiece. This meant that, at the time and if you assume the transaction will go through accordingly, investors should get a pre-tax return (those who bought in at that price) of between 13.2% and 22%.
Not a great deal has happened on the asset sale side since I wrote my article in January with one notable exception. While, at the time, investors already knew that Fred's (NASDAQ:FRED) had agreed to acquire 865 of Rite Aid's locations in exchange for $950 million in cash, news has come out this month that a larger sale may end up happening that involves Fred's. Specifics have not been released, but some suggestions point to the prospect of Fred's being able to buy "thousands" of Rite Aid's stores plus, potentially, other assets like distribu tion centers.
Does it make sense to buy Rite Aid now?
Truthfully, had you told me when I wrote my piece that shares of Rite Aid were going to continue falling, I would have been surprised. The premium at the time was already rich, at least at the high end, so the thought of a further decline without an announcement that Walgreens may be reconsidering its purchase altogether seemed, in my mind, unlikely. Interestingly, I was incorrect. Since the end of the first month of this year, shares have dropped to (at the time of this writing) $4.71 apiece, more than a dollar drop compared to where they were, for a drop of 17.9%.
If you think a deal with Rite Aid is still very likely to go through, the simplest way to bet on it is to buy the firm's stock and just wait out the storm. At today's share price, you would be well-rewarded with a minimum return of 38% on a pre-tax basis, while your maximum price would end up at about 48.6%. However, for those looking for a little more bang for their buck, an interesting option is to consider buying some call options on the business. January 19, 2018 options, for instance, with a $5 strike price, appear to be fairly popular. At a price of $0.78 apiece, investors are looking at a minimum profit (assuming the deal as recently described goes through) of $0.72, for a return of 92.3%. If, on the other hand, shares end up being acquired for the high end of $7 apiece, the profit would come out to 156.4%.
To be honest with you, these premiums indicate that one of two things are very likely. Either 1) the acquisition of Rite Aid will take far longer than you might anticipate (which could leave the options without value even if you are correct in the end) or 2) the deal between Rite Aid and Walgreens will probably fall through altogether. Under the first case, buying shares is still an appropriate idea while the options may not be worth the risk but under the second do we have a similar outcome or is it possible that buying stock may truly be a bad idea here?
It's difficult to say for sure just how attractive Rite Aid is on a standalone basis. What I do know about the firm from having looked at it a great deal in the past, is that it was, for years, a recovery-in-progress, trying to see earnings turn positive. Against my own thoughts, which were initially very negative about the firm, I discovered that a superior management team had kept the enterprise afloat and brought it back from the brink to where the firm is today.
So far for its current fiscal year, sales continue to grow, up to $24.30 billion compared to the $22.47 billion seen in the first three quarters of the prior year. However, due to issues associated with margin compression, profits so far for the company are down. Another metric that I use is adjusted operating cash flow, which looks at operating cash flow but strips out changes in key assets like accounts receivable and accounts payable. So far this year, this metric stands at $551.67 million, down from last year's figure of $605.90 million. Even if we assume that fourth quarter results for Rite Aid will be a wash, with cash flow coming in at zero, the company's stock today would be trading at just 9 times.
Takeaway
Based on the data provided, it's clear that the situation facing Rite Aid is interesting. On one hand, you have a firm that really could see a nice buyout compared to existing levels, but on the other hand you do have a risk that the deal may not go through in the end. At first, this would leave common shareholders with some downside but from all I know about the firm, I have to wonder how low the share price of a quality business should be able to go without being a "strong buy". For Rite Aid, I intend to perform some additional analysis but if I conclude as a result of my due diligence that a leg lower in the stock price isn't justified even if Walgreens' acquisition of it falls through, then it would be hard for me to not justify acquiring shares in the enterprise.
Disclosure: I/we have no positions in any stocks mentioned, but may initiate a long position in RAD over the next 72 hours.
I wrote this article myself, and it expresses my own opinions. I am not receiving compensation for it (other than from Seeking Alpha). I have no business relationship with any company whose stock is mentioned in this article.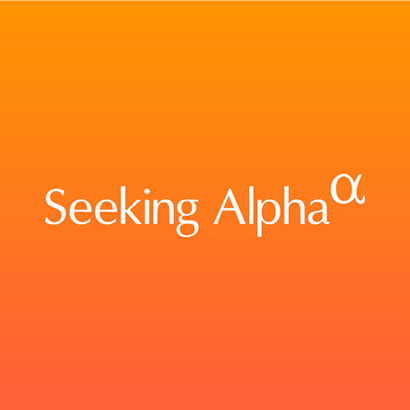 About this article:ExpandAuthor payment: $35 + $0.01/page view. Authors of PRO articles receive a minimum guaranteed payment of $150-500. Become a contributor »Tagged: Investing Ideas, Long Ideas, Services, Drug StoresProblem with this article? Please tell us. Disagree with this article? Submit your own.